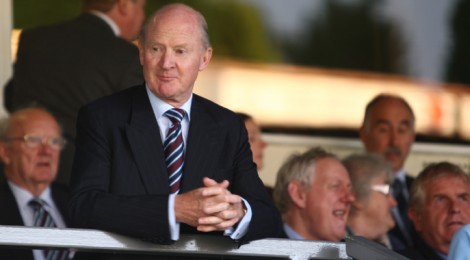 Chairman urges Trust support
Steve Wharton, the Scunthorpe United chairman, urged supporters to back the Iron Trust in his annual report to shareholders. The accounts revealed a £1.95million loss for the year ending June 2012.
The report, which accompanied release of the accounts for 2012/13, is scheduled to be his last – as he intends to retire in the summer.
"A supporters trust has recently been formed by a number of dedicated supporters and the club is doing all it can to assist the trust to develop, with the ultimate aim of a direct involvement in the running of the football club," wrote the chairman.
"I would urge all our fans to support the trust in any way they can. Whilst I think it would be an impossible task for the trust to have total control of the company, I do think it is important that our fans have as close a relationship as possible with the board of directors. I have always said, and still believe, 'The club belongs to the fans, the directors are merely custodians'."
The Iron Trust is due to meet with the SUFC board next week, as they look to improve communication between the club and fans as well as seeking assurances that the club is in safe hands when Mr Wharton leaves in the summer.
The Trust launched this summer and has close to 200 members. It believes 300 members would give it a mandate for representation on the club's board of directors  – something Mr Wharton has said he would welcome.