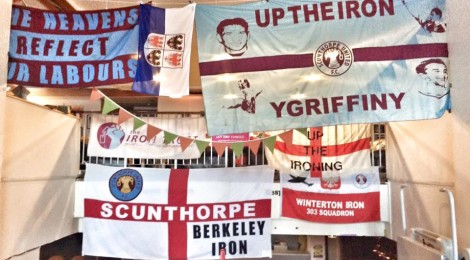 Flag Day Ticket Details
Flag Day tickets will be on sale from Tuesday 14 March from 3:30pm. They will be available from Anthony Dent, John Needham and from Café Indie. They are £5 each, including ale, pie & peas and music. There will be a veggie option of pie available.
Tickets will be available from Trust Corner before home games. They can also be reserved up to 17 April by emailing theirontrust@gmail.com – any tickets not claimed and paid for by 17 April will be resold.  There are only 200 tickets due to fire regulations so buy early to avoid disappointment! Last years event was a sell out, all profits made will be going to local causes.