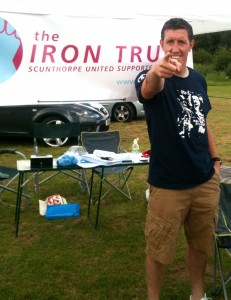 Cliff Byrne (332 appearances, nine goals)
Cliff became our first honorary member in the summer of 2012, signing up just before his benefit match at the end of July.
He is one of the club's most respected captains, and his benefit match coincided with the Trust's full launch – when more than 40 members signed up.
Alex Calvo-Garcia (280 appearances, 45 goals)
Alex flew over from Spain for the Trust's first fundraising event, and signed his membership form on the Glanford Park pitch during half-time of the League One game against Colchester United.
He was back at the stadium that evening for the premiere of a Spanish TV documentary on his time at Glanford Park, followed by a question and answer session with supporters.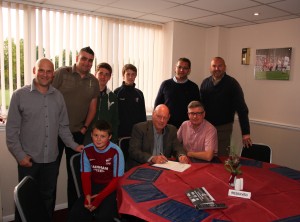 Steve Cammack (245 appearances, 110 goals)
Steve is the Iron all-time top scorer, and joined the Trust prior to the home game against Brentford.
The Iron Trust invites former players to join as honorary members. There is no obligation on behalf of the former Iron, but the Trust hopes to use this relationship to provide exclusive events or souvenirs for the benefit of members.