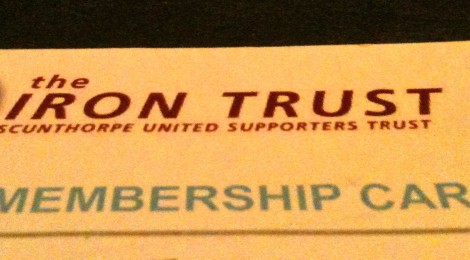 Join the Trust online
Fans wishing to join the Iron Trust can now complete their application online.
The Trust officially launched at the club's open day on Sunday, with more than 40 members signing up prior to Cliff Byrne's benefit match.
Now we are able to accept online payment, we are delighted to be able to offer fans who were not able to attend Sunday's match the opportunity to join.
Membership of the trust is currently set at £10 a season per adult (over 16), £20 for a family membership (2x adults and unlimited under 16s) and £3 for an U16 membership.
For more details on membership options click here, or to go straight to our online signup page here.