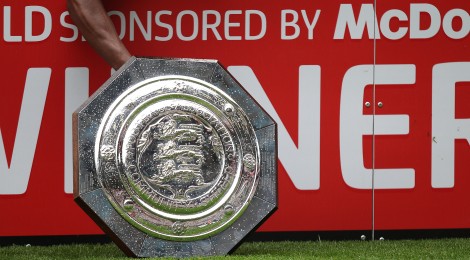 Members asked to help distribute Community Shield cash
Members of the Iron Trust are being given the chance to decide on a local charity to receive some of the proceeds of this season's Community Shield.
Money raised by the match, which saw Manchester City beat Chelsea 3-2, is distributed to charities nationwide.
This year, Scunthorpe United is splitting a pot £2,000 three ways, and have asked us to nominate one of the three charities.
We thought this was great fan engagement, of the sort we have been asking them to do more of, and in turn thought it was a great opportunity to put the money towards a cause that our members care about. So we want you to decide.
Members are asked to email the Trust with the name of the North Lincolnshire charity they think would benefit the most from this money.
There are some FA stipulations. The charity must be registered with the Charity Commission (http://www.charity-commission.gov.uk includes a search option to check), and it must operate in the North Lincolnshire area. Nominations for national charities, or branches of national charities, are not allowed.
There is a short timeframe for this, and in order to count and verify that only members have voted the deadline is 5pm on Monday 11 March 2013. You can also vote by tweeting @irontrust, posting on our Facebook page at www.facebook.com/theirontrust or stopping by Trust Corner on Saturday. We will check names with the register and votes from non-members will not count.
Whichever charity comes top of the poll will be nominated by the Trust.