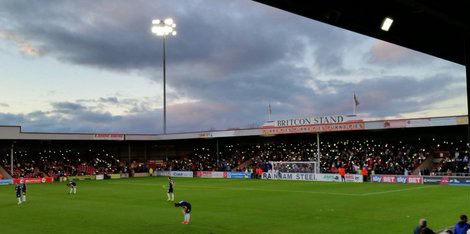 #SaveOurSteel Day – a thank you
The Iron Trust would like to thank those who showed their solidarity with the town's steelworkers on Saturday.
Nine hundred jobs are expected to be lost at the works, and Scunthorpe United dedicated Saturday's FA Cup first-round win over Southend United to their plight.
The Trust organised a display of mobile phone lights as the players came out for the second-half and first minute of play after the restart. Fans all around the ground took part, including the away end, in a show of solidarity.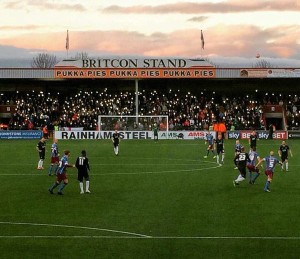 The Trust would particularly like to thank the travelling fans who took part, and those on the Southend fans coach who collected £250 to help those affected by the redundancies.
There was also great support before the match in terms of collecting petition signatures and participation in other activities organised by the football club.