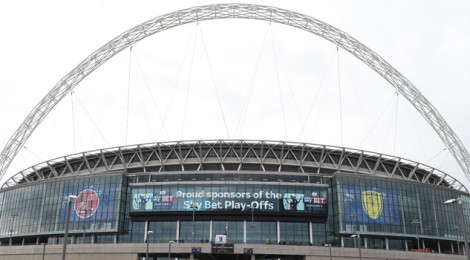 Trust represented at Supporters Summit
The Iron Trust will be represented at the annual Supporters Summit on Saturday, where they will hear the new chairman of the Football League defend changes to the EFL Trophy.
EFL chairman Ian Lenagan will answer fans' questions at the event, organised by the Football Supporters' Federation and Supporters Direct in partnership with the FA
The annual conference brings fans together from across the UK, from clubs and supporter organisations, to debate the issues at the heart of the game.
Incoming Football League chairman Lenagan will address supporters- a particularly timely appearance given the recent news of the Football League's proposed restructure and the introduction of top-flight teams into the EFL Trophy.
FSF Chair Malcolm Clarke said: "The voice of ordinary fans has to be heard in the debate around the EFL restructure and future format of the EFL Trophy.
"The Supporters Summit presents fans with a great opportunity to put their questions to the chairman of the EFL and help shape that debate."
Ian Lenagan's Q&A will be followed by workshops on:
Fan Culture
Fans For Diversity
Structured Dialogue between clubs and supporters
What is the secret to a good supporter-led campaign?
Creating Change: Scrutiny, Protest & Pressure
The National Game & Non-League
SD Kitemark
Where now for ticket price campaigns?