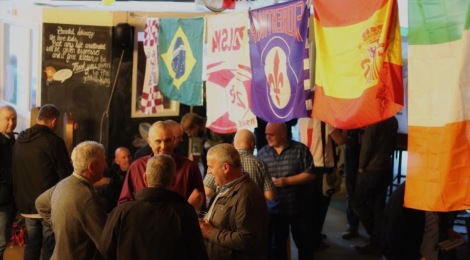 £500 raised by Flag Day
The event, held at Cafe INDIEpendent in Scunthorpe town centre, is the annual fan-led celebration to mark the final home game of the season.
The total includes donations from Cafe INDIEpendent and Pocklington's Bakery, who provided food for the evening.
The money will go to the wheelchair football team run by Lincolnshire House, in partnership with the SUFC Trust, for their residents.