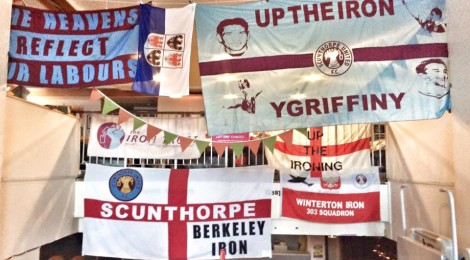 £550+ for MacMillan Support from Flag Day
More than £550 will be handed over to MacMillan Cancer Support after the latest Flag Day held by Scunthorpe United supporters.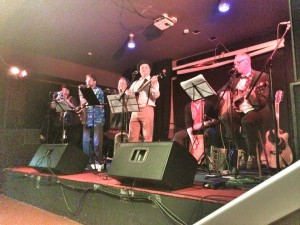 The event, staged jointly by the Iron Trust, Y Griffiny and Iron-Bru.co.uk, saw more than 200 supporters attend the annual end-of-season celebration at Cafe Indiependent.
A further £100 was raised for the Save Our Steel appeal to help those who have suffered as a result of job losses at the steelworks via the auction of a signed pair of Alex Calvo-Garcia boots which he wore in his final game for the Iron which he donated to the cause.
Flag Day was held at Cafe Indie for the second succesive year, we would like to thank David and all his team of volunteers for again making us feel so welcome and contributing greatly to the success of the evening.
The music was provided free of charge by Nick Akester, Los Reciclordores and Twisted Revolution, while Pocklington's Bakery also donated the pies.
The Iron Trust would like to thank everyone who came to the evening, and look forward to doing it all again next year.