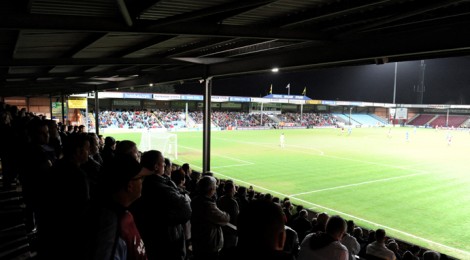 BBC Price of Football survey
The latest annual BBC Sport Price of Football study suggests the cost of watching football in Britain has dropped or remained the same for the majority of fans.
The study asked 230 clubs across 13 British leagues to provide details of various costs associated with matchdays, with 70 per cent of ticket prices frozen (51.9%) or reduced (18.1%).
But the study makes clear that while overall ticket prices such as season tickets are not increasing significantly, matchday prices are – the cheapest matchday price in the Premier League is now more than £30 on average after more than half of top flight clubs increased this over the summer.
Football League chief executive Shaun Harvey said: "Football League clubs continue to offer compelling football at a price that is affordable, particularly for those buying season tickets who are rewarded for their loyalty and financial commitment with the best value ticket offerings.
"The significant numbers of season ticket holders at matches, along with ever-greater numbers of young fans, has resulted in the average price paid per paying spectator being as low as £14 across the League's 72 clubs.
"Clearly others, such as adults and those paying on the day, will usually pay more. Clubs therefore need to ensure that their ticketing policies provide the right balance between fair value for supporters and generating the income that sustains on-field performance, which overwhelmingly they do."
The two charts below provide context of how Scunthorpe United rate compared to other League One clubs, as well as sides in the Yorkshire/Humber region. Click through to see them in full.