The Iron Trust has worked particularly closely with a number local charitable causes, which were originally nominated by members. Over time these relationships have developed into strong bonds. Below is a bit of information about these partnerships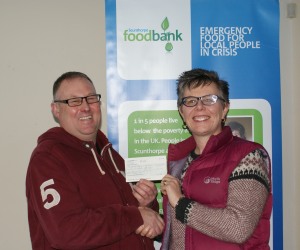 Scunthorpe Foodbank
Scunthorpe United first asked the Iron Trust to nominate a local charity to receive a share of profits from the Football Association's Community Shield in the 2012/13 season – with the Foodbank topping a poll of members meaning they received £667. Since then we have continued that relationship, making further donations after race nights in and 2014 and 2015.
Related links:
Foodbank receive Community Shield cash
24/4.15: Foodbank / Lincolnshire House donations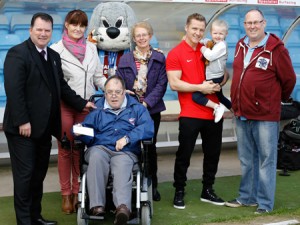 Lincolnshire House
Lincolnshire House narrowly missed out in the original poll of members, and were nominated by the Trust when again asked to help distribute Community Shield profits in 2014/15 because of this. Donations were also made after successive race nights towards their Wish Appeal, while after Flag Day in 2015 – the first time the Trust had backed the annual supporter-led event – a £500 cheque was presented to Wheelchair Football team comprising residents
Related links:
24/4.15: Foodbank / Lincolnshire House donations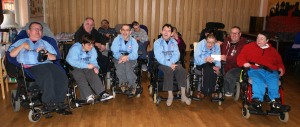 SUFC Powerchair football
As explained above, a £500 cheque was presented to the team following the 2015 Flag Day. The team has been in operation since 2011, when it was formed with the assistance of the SUFC Trust. The cost of running the team is expensive, with a brand new chair costing £12,000 while there are costs for transport as well as maintaining/dixing the wheelchairs.