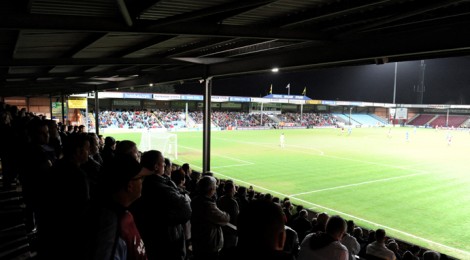 Do you want to see artificial pitches?
Football League clubs will vote on Thursday on a proposal to allow use of artificial pitches in League One and League Two.
Scunthorpe United chairman Peter Swann is reportedly keen on allowing 3G pitches to be used, and the PFA have opposed the idea.
League Two club Northampton Town took an approach that we felt commendable, and canvased the opinions of supporters.
In a vote which attracted more than 650 votes, around 81 per cent said they were against the introduction of artificial pitches (link to Northampton OWS).
The Cobblers said they took a number of opinions into account, but that a key factor was he voice of supporters – and they will vote no at Thursday's Football League meeting.
We feel this should be held up as good practice, and encourage Scunthorpe United to follow suit whenever possible.
It may not be practical to organise a full survey to inform SUFC's decision-making before Thursday's vote, but we felt it would be good to take a snapshot of fan opinion regardless.
So we have teamed up with independent Iron website Iron-Bru.com to run a simple poll, which will run from now until the League vote, to ask whether you would like to see artificial pitches in the bottom two tiers of the Football League. You can vote and see the results by clicking here.
Our thanks to Matt at Iron-Bru.com for agreeing to hold the vote.