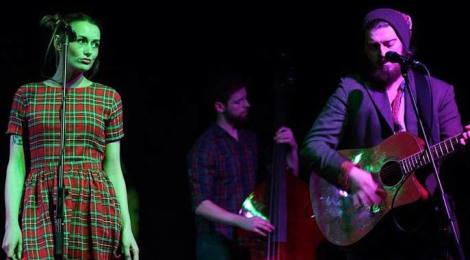 Flag Day 2015 – thank you!
Flag Day 2015 proved a roaring success at its new venue, Cafe INDIEpendent on the High Street, with a fantastic time enjoyed by a near capacity crowd and hundreds raised for a local charity.
It was the first time the Iron Trust has supported the event with financial and organisational backing, and we could not be happier with how it turned out.
Initial estimates are that we have raised more than £400 for our cause, the wheelchair football team at Lincolnshire House.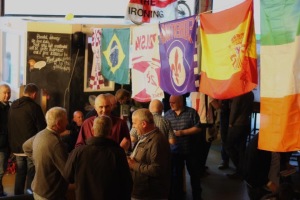 The event was not just about money: it was about ensuring a grassroots fan tradition continued and grew, while helping a community project in Cafe INDIEpendent – a venue staffed almost entirely by volunteers, people who have struggled to find opportunities in our home town.
We would like to thank everyone who came and helped make the event what it was, but special thanks to David Plumtree and the Cafe INDIE staff, Ramble Gamble for a brilliant set, John Needham, Anthony Dent, Michelle Harness and Iron first-team players Niall Canavan and Neal Bishop.