FSF away fans survey
The Football Supporters Federation have launched their away fans survey for 2015/16, giving Iron fans the opportunity to provide feedback on their experiences across the country.
The results of this unique survey are important because it allows the FSF to clearly highlight areas where clubs are providing great service to travelling supporters, and where things are going wrong.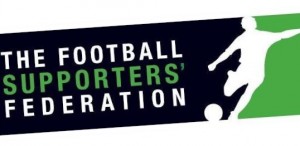 The Iron Trust reckons we have one of the most loyal and passionate sets of travelling fans around, as witnessed by 1,100 heading to Burton on the opening day of the season and 609 heading to Wigan to back the team.
Considering our core home support is not much over 2,000, those are fantastic numbers.
The Iron Trust wants to help improve experiences for our travelling fans this season, and by taking the time to fill in the survey you will really help strengthen our hand.
The link to the survey, which will remain the same throughout the campaign, is https://www.surveymonkey.com/r/away-fans-2015-16