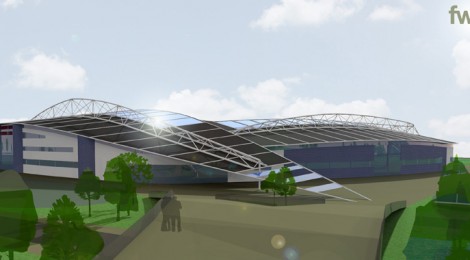 Iron stadium consultation evening
SUFC held a consultation evening on Thursday to discuss the proposed new stadium. It was great to see several Trust members in attendance and asking questions. Here is a summary of key development:
 Owner "wanted too much money" for original site (over M181 from current ground)
Property development firm Lucent are providing new site for "nominal fee".
There will be 1,000 matchday car parking spaces at the site (this is down from the 1,200 that was said in April). FWP architect were keen to stress this was above the recommended minimum, though this is only 200 more spaces than at Glanford Park.
The hotel will have 100-120 beds
There will be 500 executive seats
Site no longer includes a rail hub due to relocation
Frank Whittle Partnership expect the build to take 52-60 weeks, and said March 2015 was the earliest they expected work to start – this would put the club on course to move for the start of the 2016-17 season.
Mr Swann said he hoped work could start in January 2015, and indications from the FA were that they would allow a move mid-season in 2015/16.
There will be a pedestrian bridge at the north end of the site, above proposed all-weather pitches, to cross what is currently the M181.
In response to a question from the floor, Mr Swann was open to the possibility of a Jack Brownsword statue at the site.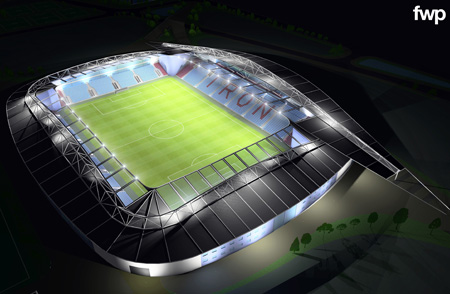 Mr Swann said there was a need to treble the club's current income streams in order to maintain a League One budget. He also confirmed his wife, Karin Swann, is due to join the board next week.
He revealed he now owns approximately 56 per cent of the club, with the shares owned by the property firm he has set up with his wife.
Speaking to the Scunthorpe Telegraph afterwards, Mr Swann said it had been a positive evening. He said: "People understand what we are trying to do. This will give us something to be proud of. I have generally had a lot of positive responses from fans and not many negatives."
You can view the Telegraph's report at: http://po.st/brvGwC.
The club's official website also produced a review of the evening – which you can read here.