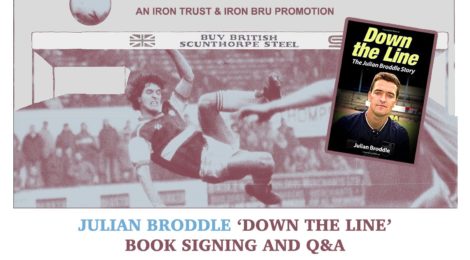 Julian Broddle Q&A
The Iron Trust and Iron Bru are pleased to announce a book signing and Q&A event with former Scunthorpe United player Julian Broddle.
The event is to be held at our former Flag Day home, the Honest Lawyer on 21st October 2017 at 1pm, ahead of the home game with Peterborough United.
Broddle, who played for the Iron between 1983 and 1987 and also had a brief spell with the club during the 1992-93 season, has written the book, entitled Down The Line.
If you can not make the event, questions for the Q&A can be pre-submitted to matt@iron-bru.co.uk.