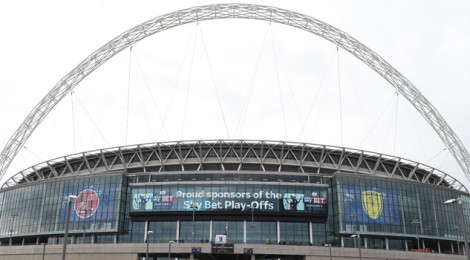 London calling for board members
Two board members of the Iron Trust will be in London again this month for the annual Supporters Summit, held by fans organisations Supporters Direct and the Football Supporters Federation.
The one-day conference, held at Wembley Stadium on Saturday July 26, brings together all the main football fan organisations in the country to discuss was of increasing supporter involvement in the game. Secretary John Needham and board member Luke Thornhill will represent the Iron Trust.
Thornhill said: "This is my third time at the summit, the second with the Trust having first attended in 2010 through my work, and they are invaluable experiences in terms of keeping up to date with supporter causes.
"Last year, for instance, I attended a meeting on using the Localism Act to ensure football grounds are protected assets and cannot be secretly sold – something I have since brought up with SUFC chairman Peter Swann and intend to follow as the new stadium plans are developed.
"It's not all as boring as that, though, as it is also a good chance to see how other trusts we have worked with – and locally that includes Grimsby and Doncaster – are getting on and see what good ideas we can nick and pass off as our own. We may even have come up with something they could benefit from."
Clive Efford, shadow minister for sport is among the high-profile speakers, which will include people involved in the game and a number of journalists.
Robin Osterley, chief executive of Supporter Direct, said: "Fans need to unite on the big issues, along with our other allies in the game – at grassroots, in non-league, and across football. So many of us share a desire to see the way the game is run changed to benefit the fans and all those who care about it, and not just a privileged elite.
"We urge you to seize the opportunity on the 26th July, and help us to create a real manifesto for change that we can all campaign on together."
The Supporters Summit is open to all fans, you can find more details at www.supporterssummit.co.uk  – if you would like to attend do get in touch so we can assist with travel plans or meet up for a chat.