The Iron Trust is pleased to be able to offer a range of bespoke merchandise, which can be purchased from Trust Corner before home games.
Most items will be kept in stock, but polo shirts and hoodies need to be ordered in advance – you can request these for the next home game in person or via email.
We are looking at creating online purchase options for these items, in the meantime certain products are available to order online at the Scunthorpe Iron Art website.
Price list: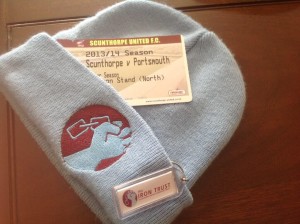 beanie hat £9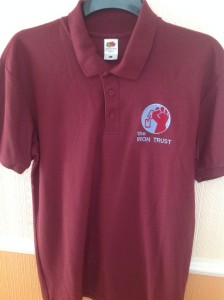 polo shirt £10
hoodie £15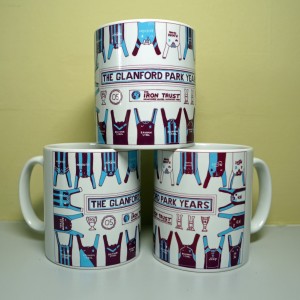 Scunthorpe Iron Art mug £6
Iron Art notebooks £3.50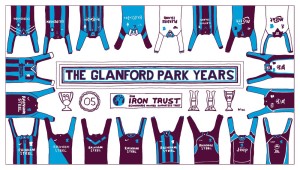 Iron Art tea towels £10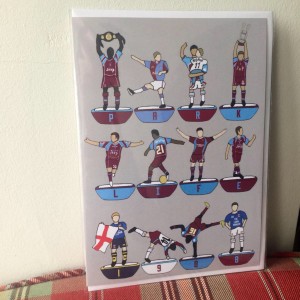 Iron Art cards £1-50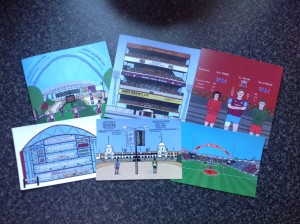 Iron Art postcards 50p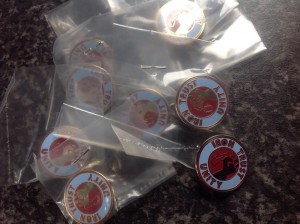 Iron Trust pin badges £1-50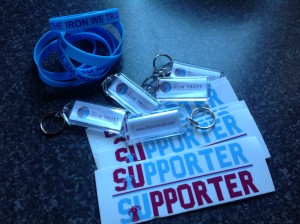 Iron Trust key rings £1-00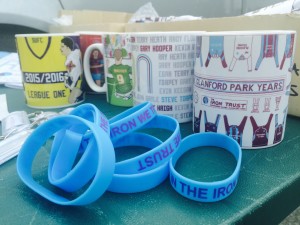 Iron Trust wrist bands £1-00