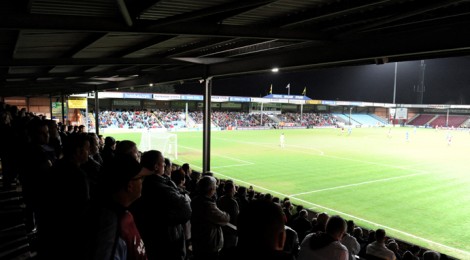 Nominate for FSF 2015 awards
Nominations are now open for the annual Football Supporters Federation Awards, which are decided by football fans.
The 2014 awards saw Manchester City's Sergio Aguero named the Player of the Year.
The closing day for nominations is October 16, with a public vote to decide the winners running from late October until the end of November.
The away day, blogger, fanzine and supporter liason officer of the year will be decided by an FSF panel after the shortlist is decided by the public vote
The 11 categories which are open for nominations are:
Away Day of the Year
Blogger of the Year
Commentator of the Year
Fanzine of the Year
Newspaper of the Year
Player of the Year
Podcast of the Year
Pundit of the Year
Radio Show of the Year
Supporter Liaison Officer of the Year
Writer of the Year
For more details, and information on how to nominate, go to the FSF website.