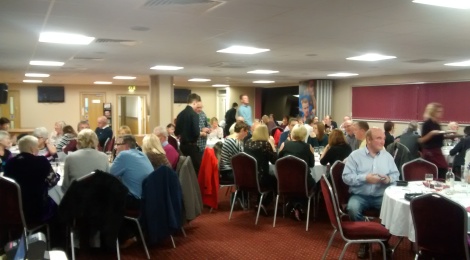 Race night a success
A great time was had at the Trust's second race night, as Trust members and people of North Lincolnshire gathered to raise funds for the supporters trust, Scunthorpe Foodbank and Lincolnshire House.
The event took place at Glanford Park on the evening of Saturday November 29.
Trust secretary John Needham said: "Everyone had a great night once again, we'd like to thank everyone who helped us put the event on
"That includes our sponsors, SUFC, Trust board members and the event host Tom Meyhew, but mostly the people who came out to support the charities and put their hands in their pocket.
"Part of the Trust's remit is to help community causes, so we are delighted Scunthorpe Foodbank and Lincolnshire House will benefit from the evening."