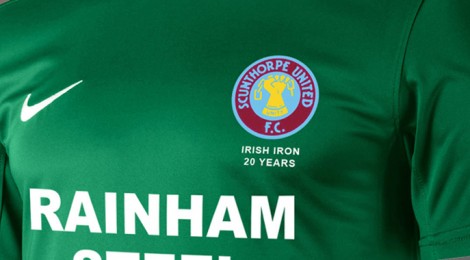 Third kit is tribute to supporters group
Scunthorpe United have revealed the new third kit will mark the 20th anniversary of Irish Iron, and see a return to the "Unity" badge.
The Iron Trust welcomes the club's recognition of the contribution made by a fellow supporters group, the Irish Iron, over the past 20 years.
Many of our members will also be pleased to see the return of the "Unity" badge, with the five chain links representing the original villages that made up Scunthorpe.
Supporters will welcome the club's recognition of their importance in the life of the club.  The Trust hopes this acknowledgement of the importance of the role of fans will progress further.