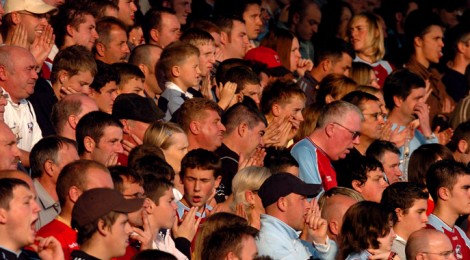 Trust gains from Supporters Summit
Three members of the Iron Trust board attended the Supporters Summit 2015 at the end of July, taking part in debate about fans experience in football.
It was the third time the Iron Trust has been represented at the annual conference, held jointly by Supporters Direct and the Football Supporters Federation – the two national organisations representing fans, both of which the Trust are affiliated to.
For the first time the Iron Trust was also asked to give a presentation, with board secretary John Needham speaking at a workshop contrasting the experiences of different trusts – with the trusts at Bradford and Hull City also showcased.
Board members also attended workshops on away fans, policing of games and distribution of TV revenue.
"The Summit was another great chance to meet people doing the same things as us at other supporter groups, and gave us more food for thought to put into action for the Iron Trust," said board member Luke Thornhill, who attended along with John and David Beverley.
"It's basically a chance to pick the brains of other groups and relate it to our experiences – for example, I attended a session around policing games which I think can help  us.
"We developed a relationship with Humberside Police after issues which surrounded the FA Cup game at Grimsby, and there are a couple of suggestions from this Summit which we can take forward to try and ensure those difficulties are less likely to happen at future Iron games."
The Summit included the AGMs for Supporters Direct and the Football Supporters Federation – you can view the FSF annual report here.