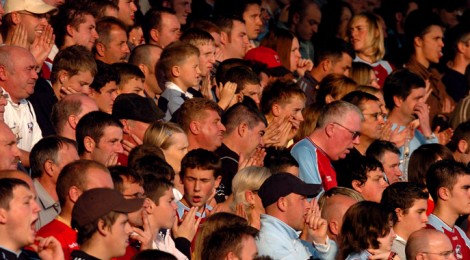 Trust to attend Supporters Summit
The Iron Trust will be represented at the Supporters Summit 2015, the third straight year representatives from the organisation have attended the national event.
The event in Manchester (held on Saturday July 18) is organised by Supporters Direct and the Football Supporters Federation – the two umbrella organisations which support supporter groups – with Trust board members John Needham, David Beverley and Luke Thornhill due to attend sessions on issues which affect football fans.
Needham, who is the board secretary, will also be part of a panel for one of the workshops discussing the relationship between trusts and clubs.
Board member Thornhill said: "We are particularly interested in issues which will affect Iron fans directly, such as treatment of away fans – something we've looked at closely since concerns were raised about policing of our supporters at the Grimsby FA Cup game a couple of seasons ago.
"While prices are important they aren't the only hurdle for away fans who are also at the sharp end when it comes to allocations, policing and the cost of travel.
"With the SUFC chairman Peter Swann clear about his ambitions for us to be back in the Championship sooner rather than later, these are issues with we feel will rise in importance for us over the coming years."
FSF chief executive Kevin Miles said: "This is a great opportunity to get involved, express fan power and make a difference.
"On the back of a huge top-flight media deal, we want to see prices brought down and wealth spread throughout lower league and grassroots football."